I'll be honest – I've been dying to write this article for as long as I've had the blog. 
'Well, why didn't you?'
A fear of offending someone, coming across as ignorant, righteous and mighty? Sure.
But mostly because a large part of me doesn't understand why I have the material that I now do. Why having a mental health issue is so, seemingly, on trend. And why, just like fashion's big labels, people will fake it.
---
Now, I know what you're thinking. What makes me so damn entitled to make such a statement? Well, for one – I've seen it. I know the very people that I'm talking about. I've caught them in lies regarding medication and I've watched them stumble over stories of alleged 'episodes'. In fact, I've literally overheard them plagiarising stories from online articles and tailoring the names, dates and times to suit their own character. On that particular day, I realised we have a serious social problem on our hands.
Some folks want to be ill.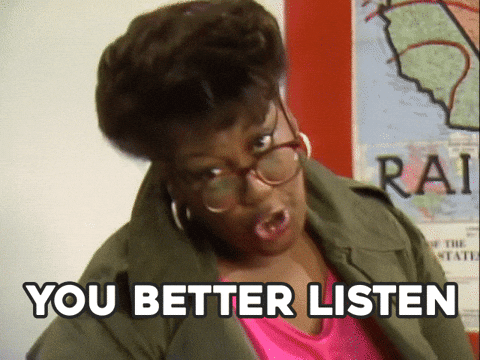 A mental issue in itself, I reckon. But what fascinates me is that there is a genuine desire to appear unstable.
I can't lie, as a young teenager, I longed to be as edgy as Effy from Skins. I wanted to appear 'fucked up', because it satisfied my ego and gave my vanilla character some sort of substance. But I achieved said 'style' by adapting  a new fashion and music sense. I would try smoking and pretend to be into the same strong drinks as the guys I liked. I wouldn't lie about attempting suicide or being on anti-psychotics. I wouldn't blame my shit attitude on anxiety,  and I definitely wouldn't have inflicted harm on myself so that there was physical evidence of how 'like, totally messed up and stressed' I was.
It's no secret that doctors nowadays are insanely quick to prescribe anti-depressants or anti-anxiety medication for every second kid who walks through their door. I won't go as far as to claim it is their laziness that drives them to do so, but I definitely think that there is now an easy way to deal with this kind of issue. And that is to treat it as basically as they can. The main problem, in my eyes, is that we – as a society- are struggling to understand the difference between standard emotion and the symptoms of a genuine, medical problem. For example, pressure is not that same as stress. Nerves is not the same as anxiety. And feeling sad? Well, it's not always depression. This kind of confusion plays right into the hands of people who long to have the aforementioned 'edgy' or 'fucked up' appearance.  Or, who are simply looking for attention.
This all sounds so harsh, but it's true.
The one thing that I am happy to see, nowadays, is the increased dialogue regarding mental health. It's no longer such a taboo issue, and that it mainly due to the growing number of those being treated. We're forced to talk about, hear about and see the effects of poor mental health – and that is incredibly important. But we cannot possibly deny that those who impersonate the genuinely ill, are helping to discredit the issues at hand. Going to the doctor and seeking advice for depressive thoughts or anxiety, now, could very easily be met with an eyeroll and a 'here we go again' look from your GP.
It shouldn't – but it could. And it may well.
A large part of the reason why people may want to fake mental problems, is so that they have a justification for their behaviour. Now, this is something that I'm definitely realising more. I've watched as people are horrifically rude, vicious and dismissive of others – only to turn round, apologise and claim it's 'because they're on a downer.'
Touche!
Having a bad day with a mental issue, may very well make you anti-social and intolerant of company. However, judging by the follow-up behaviour of some folks, it is merely a tale to fall back on and blame – whilst simultaneously gaining sympathy. A very clever move.
Referring back to when I said I've experienced people lying to me about medication.
I have stood in front of someone, claiming to be on the same medication as I was at the time, and telling me complete and utter bullshit about it and the effects it brings. The person in question didn't know my personal situation, which makes it more entertaining. I was watching someone, quite honestly, taking the piss out of a scenario that I was very much living. I listened to them as they fabricated tales of 'overdosing', hallucinations and taking fits because of an SSRI – a very commonly, and in comparison to some, mild treatment. Luckily, I have a great poker face. And I'm great at playing dumb. So I totally humoured them, and walked away knowing that – even if I was 'mental' in one way – I would never be as bad as them.
And the plagiarising story?
Cosmopolitan (I think, don't quote me) published an article on mental health within women a while back, and I remembered it well because I found it fucking hilarious yet endearing and interesting. So I 'shared' it on social media. But walking into an old staff room, I overheard a former colleague telling – more or less – the exact same story to a full room. While she was lapping up compassion, praise for her strength and basking in the awe of my friends – I couldn't quite believe how low someone could steep. But hey, whatever tickles your pickle, right? Needless to say, people caught on. And it was a bloody spectacle.
And despite the angry, dismissive tone of this post…
It's exceptionally important to me that you as a reader, understand that I am in no way saying that mental health is over-dramatised. I am saying that there are a select few within us who thrive off of the attention, and ego-fluffing that having such an issue can bring. As much as I want to raise awareness of psychological well-being, I also want people to understand the seriousness of it all. And by mimicking symptoms, people are diverting attention from those who genuinely, urgently need help.
Besides, if you are so inclined to create this kind of persona: being sociopaths and narcissists is officially recognised as personality disorders – so you haven't completely faked that edge all along, have you?
Oh burn.